Print
Please Welcome New MEA President Michele Chicarelli…And Wish Past President Greg Woods a Very Happy Retirement!
MEA is pleased to announce that 1st Vice President Michele Chicarelli has been elevated to the position of MEA President following the well-deserved retirement of past President Greg Woods.  Please join us in welcoming Michele as our new President and wishing Greg a happy retirement.
Welcoming MEA President Michele Chicarelli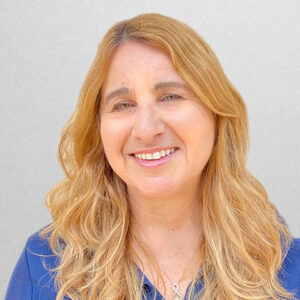 If you haven't met Michele yet, you will recognize her as the quietly dynamic force behind many of MEA's member events.  If it needs to be done, she's there getting it done.
Michele Chicarelli joined the City over 30 years ago in the Parks and Recreation Department and continues to be inspired every day to share her creativity and expertise on behalf of the residents she serves.  Her dedication to service is mirrored in her long-standing work at MEA.
Michele started on her MEA leadership path more than 10 years ago in the Stewards Program, helping her fellow MEA members through the intricacies of the City's disciplinary process.  Following as an MEA Boardmember, Michele's Parks and Rec coworkers have consistently selected her as their representative to the Board, while her Board colleagues have recognized her dedication by electing her to the Board's Executive Committee.  And for the last several years, Michele has served as an MEA Officer as 2nd Vice President, 1st Vice President, and now as President of MEA.
Michele has played an integral role in helping shape the direction of MEA so that we can proudly claim to be the member-driven organization that successfully waged a 10-year legal battle to bring back pensions to City workers and, just a few weeks ago, ratify substantial pay increases in a historic three-year labor contract.
Wishing Past President Greg Woods a Very Happy Retirement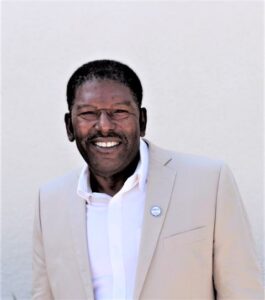 After a long career with the City and serving in various leadership roles with MEA, including the last 7 years as MEA President, Greg Woods retired in April.  The City Council voted to proclaim April 20, 2023 to be Gregory Woods Day in the City of San Diego, in commemoration of all that he has done for City residents and employees throughout the years.
Many of you know Greg and so you know that it is hard to briefly summarize all of his work. However, as his MEA Board colleagues, Black Employees Association colleagues, friends, coworkers, City Councilmembers, and Mayor Gloria have said, Greg leaves the City a vastly better place than it was when he first arrived.
MEA will miss this consummate statesman and his wisdom, compassion, and dogged pursuit of justice (often paired with a smile of warm and genuine friendship), and we wish Greg a happy and well-deserved retirement after so many years of committed service to all.