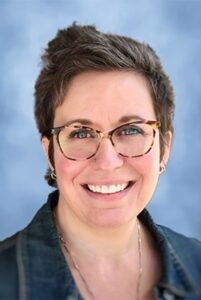 Corinne Wilson joined MEA in 2020 as the Strategic Projects Manager to help implement programs that empower members. Corinne has over 13 years of experience advocating for public sector workers. She fought alongside MEA to protect City of San Diego workers when their jobs were threatened under managed competition, served as a Labor Representative for Registered Nurses in San Diego's North County, and most recently, worked as Communications Manager and Policy Advisor for Council President Georgette Gomez.
Born and raised in San Diego, she holds a degree in Sociology from UC San Diego and a Masters of Public Policy in Public Policy and Leadership and Management from the University of Minnesota, Twin Cities.
In her spare time, she enjoys reading books about building power for workers, cooking with her partner for their friends and her parents, and going for long walks with their two rescue dogs, Dawdle and Ramble.
Corinne is responsible for member representation in the following departments:
Membership Outreach
New Employee Orientation
Phone: (619) 264-6632, ext. 114
Email: cwilson@sdmea.org