Print
2018 MEA Officer Election Results
Congratulations to MEA's newly elected 2018-2020 Officers: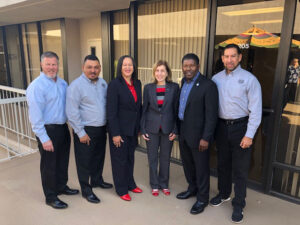 President: Greg Woods
First Vice President: Steve Ramirez
Second Vice President: Francine Howell
Treasurer: Sam Cerrato
Secretary: Joseph Miesner
The Officers were sworn in at MEA's December Board meeting with City Council President Pro Tem Barbara Bry delivering the oath of office.  The Officers will serve a two-year term.  Thank you to all of the members who participated in the election, and congratulations to Greg, Steve, Francine, Sam and Joe!